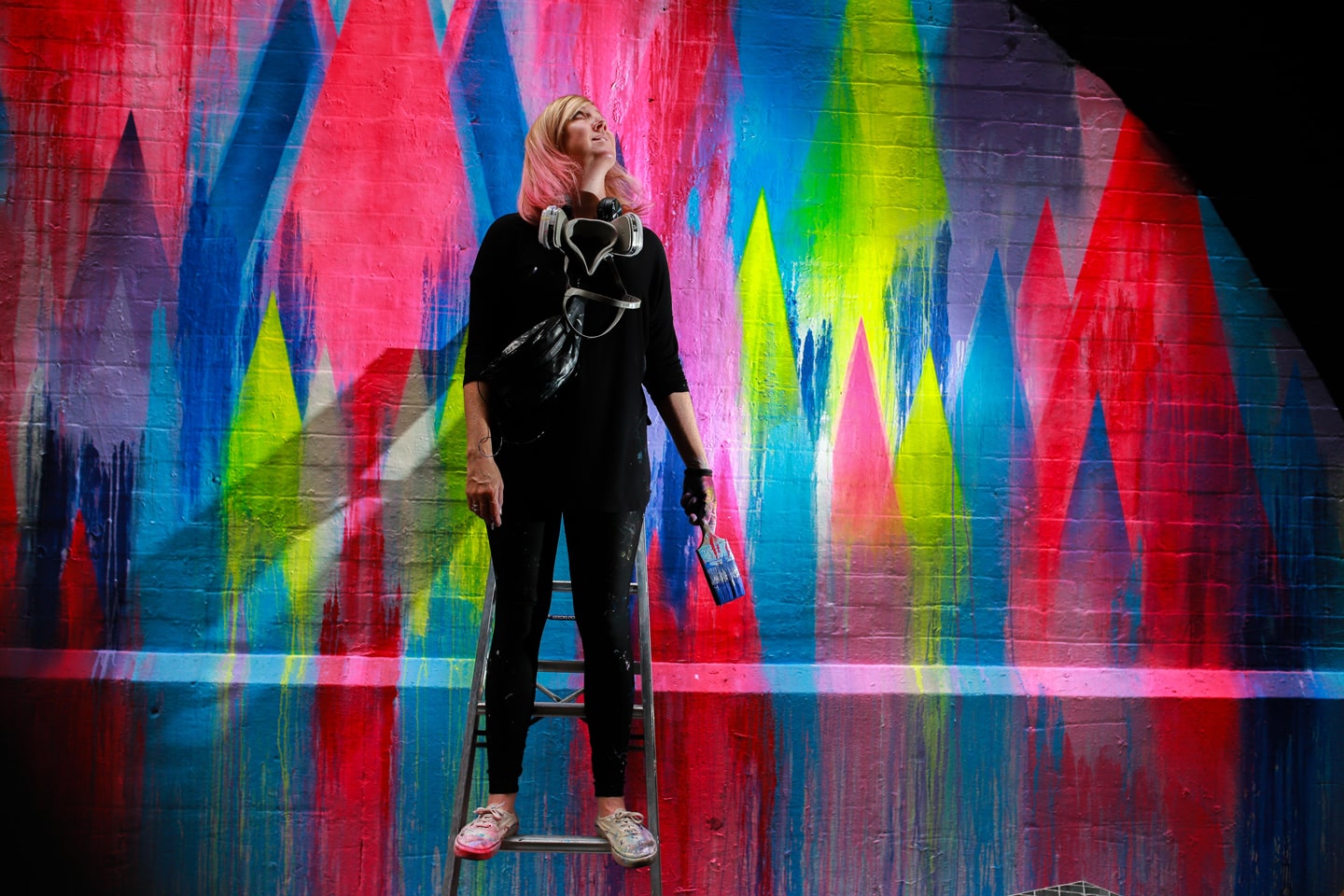 A Solo Exhibition by Vexta
She breathes down into the earth and carries it up in the cosmos searching for a mystic perspective.
Cosmos is a visual description and emotional response to the current times in which we are living: An exploration of the ceaseless push and pull between our personal outward-facing awareness and our subjective inner universe.
This exhibition takes its title from Cosmos: A Sketch of a Physical Description of the Universe, a book written by Alexander Von Humboldt — known as the father of ecology — which predated Darwin's Theory of Evolution. One of the first Western thinkers to provide a holistic perception of the universe as one interacting entity, Von Humboldt described, in the 1800s, the phenomenon and cause of human-induced climate change.
In Cosmos, Vexta creates a suite of works which are at once a personal response to the times in which we are living, whilst also providing an emotive descriptive of our connection to Nature. Filled with her iconic symbology - birds of wisdom and warning, with figures caught in a free-fall tangle of natural elements, separated from Earth, yet still bound by it.
Are we free-falling towards our own demise? Are we lost in a dream-world, ignoring the reality around us? Are we listening to Nature's call? What if reality isn't what we think it is? What is consciousness, and how are we connected to the world around us? Are we listening to Nature's call? Has our connection directly resulted in the state in which we find ourselves?
Cosmos is an invitation to look inwards, to connect with our feelings. To examine how healing our connection to our sense of self can heal our world.
Cosmos is more than an art exhibition. Vexta strives to enable a real-world dialogue involving the themes in her work through a series of events, including an immersive five-course herbivores dinner, Japanese meditative tea ceremony, transformative sound healing, and an Artist Talk.
The gallery is open Monday to Friday 4pm - 11pm, with the show concluding on Wednesday 21st August.
Purchase From The Collection