King Street Revival
"For too long the King Street precinct has been a lively business district by day, and an unappealing area by night. With state and local government support, we are determined to create a vibrant arts and entertainment precinct that will promote and encourage local and international interest."
~
Lorenz Grollo
̌
Housed within the Victorian Heritage York Butter Factory is the KSR Art Bar. This new addition to the Rialto Precinct in Melbourne's CBD showcases some of the world's most exciting street art, and celebrates the process of creative exploration and craft. Immerse yourself in this process while enjoying good food and good wine.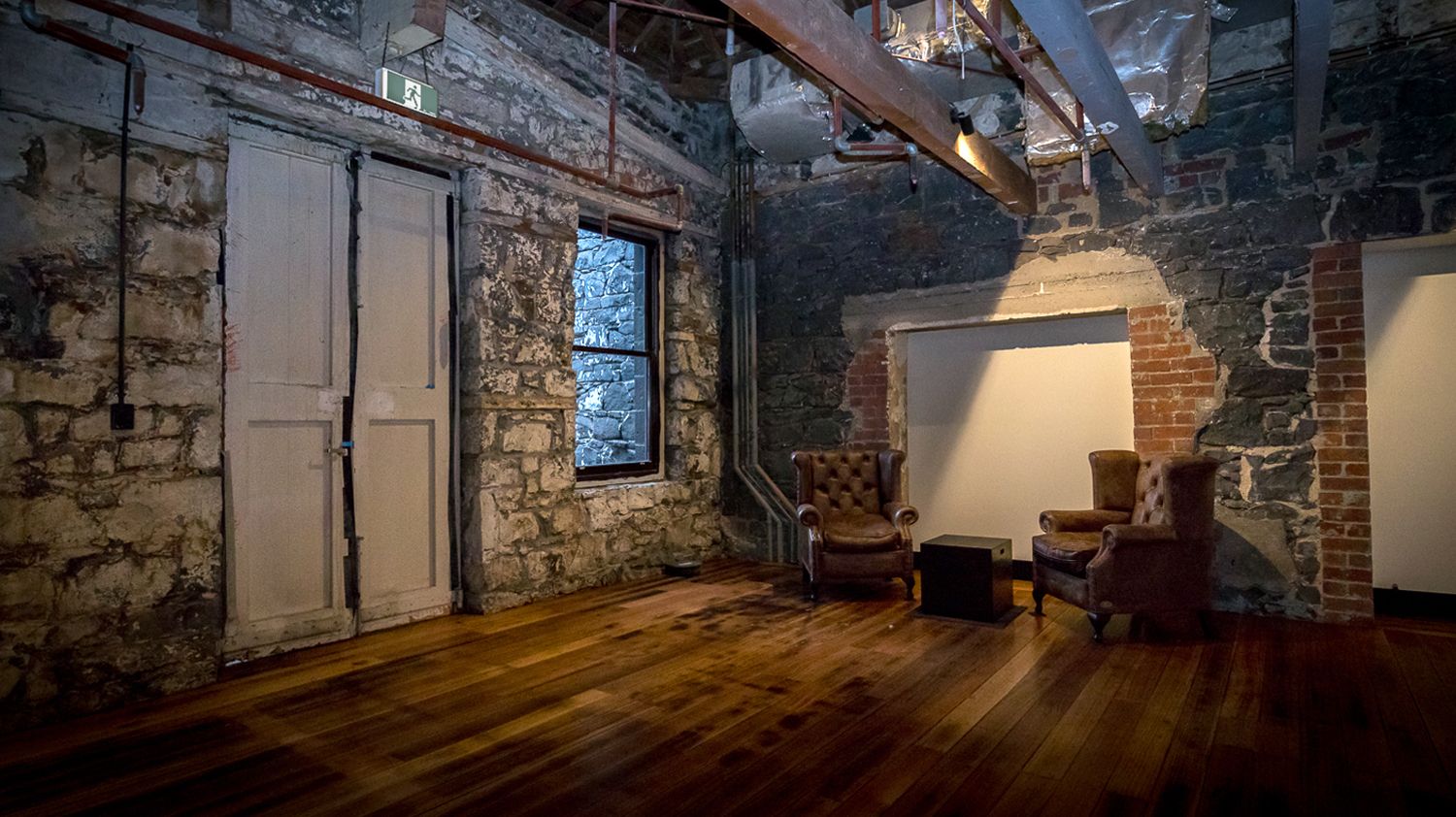 Originally two bluestone warehouses, the York Butter Factory is architecturally significant as one of the few surviving bluestone buildings of the early 1850s.
We know that one section was built in 1852 by the owners of the land, Allison and Knight. The exact construction date of the other section is unknown but most likely early 1850s. Historically, these buildings housed a number of manufacturing businesses including shipping, meat preservation, tanning and printing before they were eventually unified to operate as a butter factory in 1902 by Hansen and Farrell.
Unique for its expressed structural use of bluestone, a stone which despite its ready availability remained out of favour until the 1850s, the King Street facade represents the warehouse architecture of the time, a style which persisted into the 1860s.
This unique building is one of the few survivors of a large number of warehouses which owe their existence to the presence of wharves on the nearby river Yarra and we are fortunate to have the opportunity to showcase this elegant 1850s architecture in its original form and to reinvigorate one of King Street's most stunning buildings.
Prominent street art and fine art muralist Cam Scale was commissioned to paint a portrait of Lorenz's grandfather, and shortly thereafter to paint a mural on the Grollo Group boardroom wall.
Over the course of these very personal projects the concept of the King Street Revival (KSR) artist residency emerged. Lorenz, a patron of street art, believes it is essential to imbue the heart of Melbourne City with the expression and meaning that art facilitates.
Along with Geddes Lane Ballroom, these are the first big steps on our KSR journey.
We believe the art of today is an integral part of public life and we are excited and honoured to share the KSR journey with you.